Our Favorite Grapefruit Oil Benefits & Uses
*Prior to reading this article on grapefruit oil benefits & uses (or any other health-related information on our website) please take a moment to read our full Health Disclosure.
Grapefruit oil is such a great one to have around!
Not only can this amazing essential oil help with weight management, but it can also be a huge friend to your skin.
I simply add a few drops to my daily lotion routine. Feels super refreshing, you guys! My skin stays hydrated longer and the smell is seriously ah-mazing!
I also enjoy putting a drop of grapefruit oil in my drinking water from time to time, it gives me a little extra energy boost and tastes pretty good too!
The grapefruit oil benefits don't stop there…
Check out why it's one of my absolute favorite oils to diffuse!
Grapefruit essential oil is a must-have oil for diffusing on a beautiful spring day. Not only does it smells citrusy and refreshing, but it also helps combat that yucky sluggish feeling that rises up from time to time.
I also lean on this oil when I feel a headache coming on. While it's not a fix-all, I like to rub a little on my temples for a simple pick-me-up.
The Grapefruit Essential Oil We Use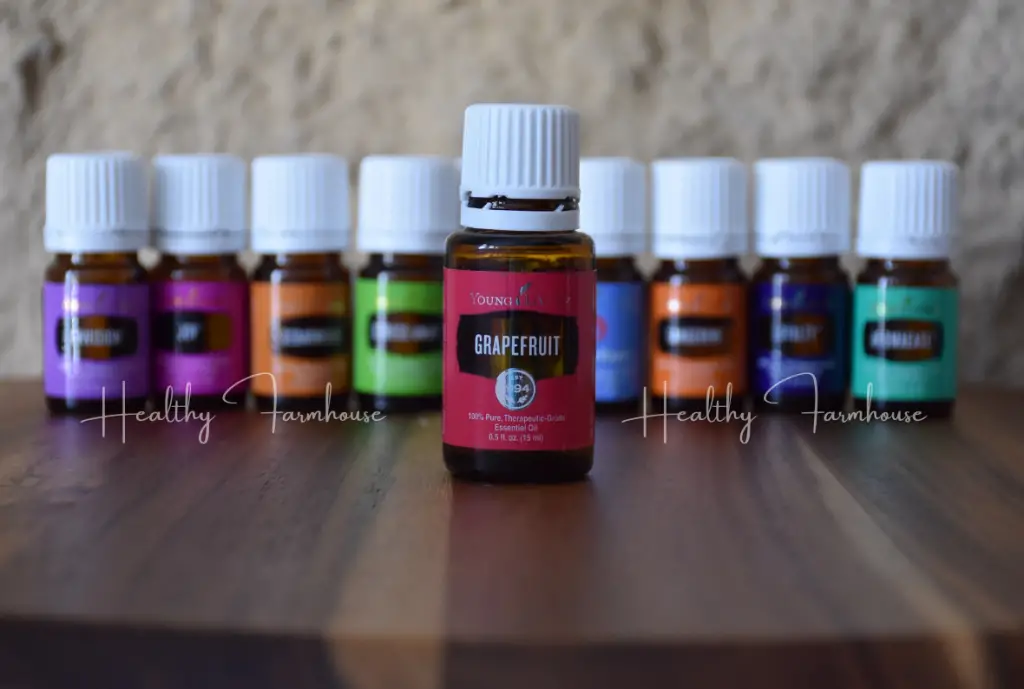 Grapefruit essential oil has an invigorating citrus scent. This oil can be used in multiple ways. Aromatically, topically, orally, and combined with other oils as a cleaning agent.
Grapefruit Oil Benefits & Other Simple Uses
Aromatic uses:
Diffuse when you're feeling tired or hungry, or to promote alertness and positivity
Add a few drops to a spray bottle of water to refresh lingering odors
Topical uses:
Add grapefruit oil to your daily lotion routine to promote smoother-looking skin
Massage into your temples to help relieve headaches
*NOTE: When applying oils topically you may want to dilute with a carrier oil for sensitive skin.
Internal uses:
Take 2 drops in a capsule to support weight management
Add 1-2 drops to your water or NingXia Red for an added energy boost
Add to marinades for a distinct citrus flavor
*NOTE: Grapefruit Vitality is labeled for oral use, but contains the same essential oil as the regular grapefruit oil
Cleaning:
Add a few drops to any of your essential oil cleaning agents for a refreshing scent boost
Looking for tips and uses for other essential oil favorites? 
Check out our Lavender Essential Oil & Lemon Essential Oil highlights!
Love this article on Grapefruit oil benefits & uses? Share it on social media for others!