Our Favorite Lavender Oil Uses
*Prior to reading this article on lavender oil uses (or any other health-related information on our website) please take a moment to read our full Health Disclosure.
Lavender is a beloved oil around our house.
I typically add a couple of drops of lavender to some Epson salts and toss it into my daughter's morning bathwater. Not only does this soothe her irritated skin, but it also tends to give her a gentle attitude adjustment when she's cranky.
I also really, really love using it in my laundry. A couple of drops on a wool dryer ball is seriously heavenly.
Our family also thoroughly enjoys diffusing lavender essential oil in the evening hours. Sometimes by itself, sometimes combined with other oils such as Valor or KidScents Sleepyize to promote restful sleep — works wonders!
Want to check out some of our other favorite oils? Take a peek at how we use Lemon Oil & Peppermint Oil in our home!
Our Lavender Essential Oil
We absolutely love Young Living essential oils!
If you want to get all the details on why we love this brand so much, check out essential oil uses to get the nitty-gritty!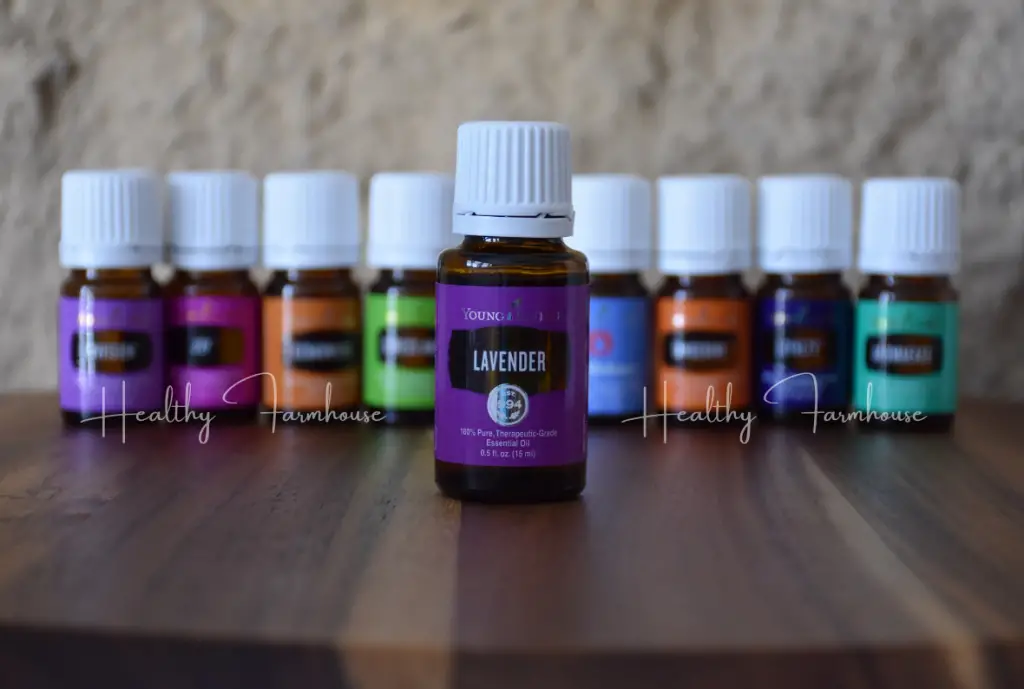 Lavender Essential Oil has a wonderful floral fragrance and is amazingly versatile, making it one of the most popular oils of all time. This oil can be used in three different ways. Aromatically, topically, and orally.
More Lavender Oil Uses
And How to Apply…
Aromatic uses:
Diffuse for fragrance, to reduce stress and tension, or to promote restful sleep.
Topical uses:
Apply to burned or irritated skin to relieve discomfort.
Rub on forehead and temples to reduce allergy symptoms.
Apply to the spine or bottoms of feet to soothe a cranky toddler or promote relaxation.
Use to soothe and repair skin damaged by eczema, dermatitis, psoriasis, or other skin irritations.
Apply to cold sores for quick relief.
Use to alleviate itchy skin.
Apply as a perfume for a relaxing scent.
*NOTE: When applying oils topically you may want to dilute with a carrier oil for sensitive skin.
Oral uses:
Take in a capsule to combat allergies or stop hives
*NOTE: Lavender Vitality is labeled for oral use, but contains the same essential oil as the regular lavender oil.