Homemade Immune System Booster
If you are considering a more natural approach to staying well and want to start using essential oils to prevent illness, this simple homemade immune system booster is the perfect starting point!
**Prior to reading this article (or any other health-related information on this site, I encourage you to read our full Health Disclosure first.
Find out how to boost your immune system using essential oils…
We are in the midst of a powerful cold and flu season, and protecting our young kids from harmful viruses is a huge priority! This is exactly why I created a homemade immune system booster roll-on!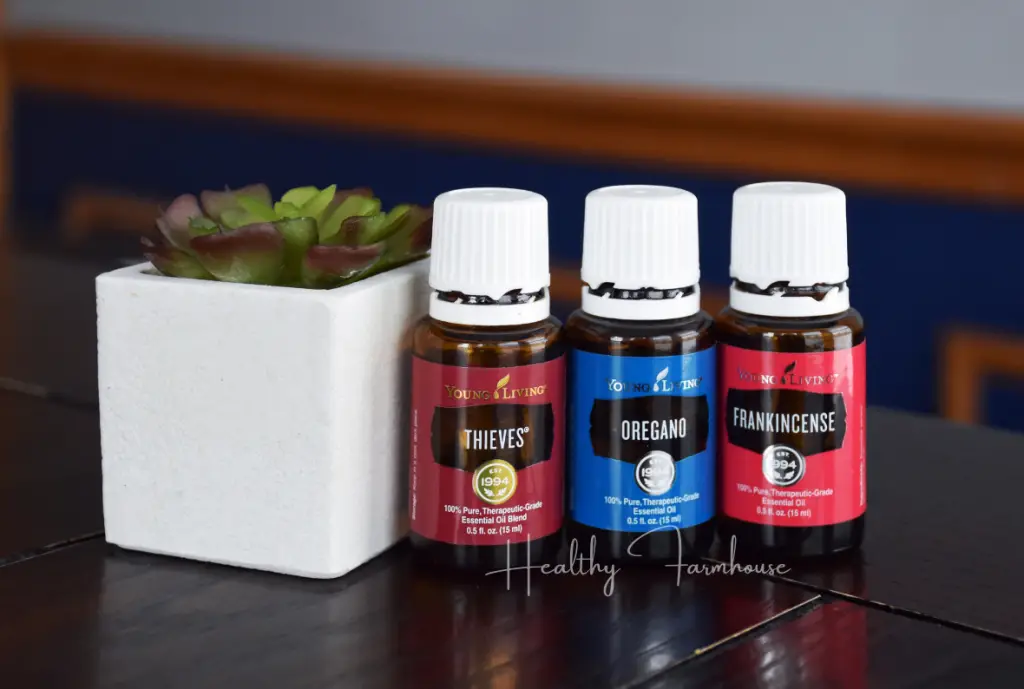 Homemade Immune System Booster
an Essential Oil Roll-on…
Ingredients:
 An empty 5ml essential oil bottle
Carrier oil (I used olive oil)
Fill your empty bottle with 20 drops (each) of Thieves, Oregano, and Frankincense essential oils.
Then, using your dropper, add 15-20 drops of the carrier oil of your choice to dilute.
Pop on your roller ball cap, and you're good to go!
It seriously is that simple, you guys!!
How to Apply Your Immunity Booster
Ok, if you thought the recipe was easy, check out the application process — it's even more simple.
I seriously just take this awesome oil mix and roll it directly on my kids' feet before we head out the door for activities.
If we are staying home, I tend to skip it.
It really is that easy!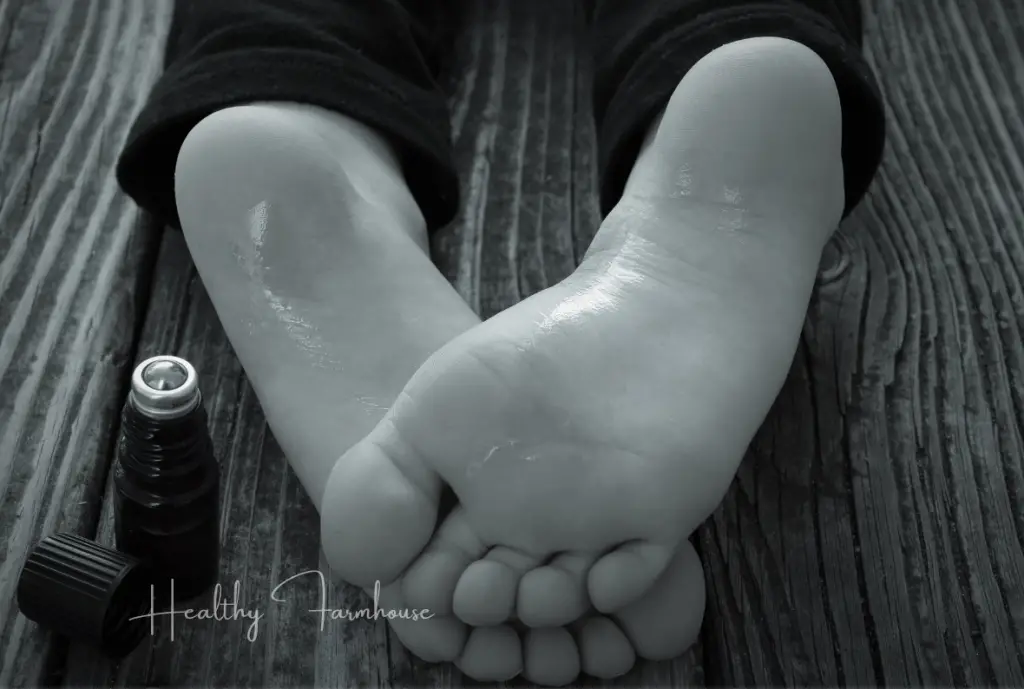 Simply toss on some socks after applying your roll-on blend and your kiddos will be ready to tackle the day with a vengeance!
If you aren't a fan of the oregano smell, you can always add other essential oils for fragrance.
Other Immune Boosting Ideas
& Natural Remedies…
While I do depend on essential oils to keep my family safe, and healthy, we also have a handful of other things we count as necessary for flu prevention each year!
If you are ready to get serious about prevention and keeping your family healthy all winter long, check out my full list of flu prevention must-haves!
Already sick? Check out these awesome natural remedies to help you get over your cold or the flu quickly!
New to Essential Oils?
If you have questions about using some of these natural prevention methods in your home, I encourage you to check out our essential oils guide to get all the nitty-gritty details!
Find this article helpful? Please take a moment to share it on social media for other moms!