How We Use Tranquil Roll-On
*Prior to reading this article on the tranquil roll-on oil (or any other health-related information on this website) please take a moment to read our full Health Disclosure.
Ok, this stuff is seriously amazing!
If you have a toddler prone to crankiness, or maybe just a sassy 5-year-old (like I have), then pay very close attention to what I'm about to share with you!
Tranquil Oil is a lifesaver.
When I first decided to try this oil, I was already in love with lavender oil and sleepyIze oil for their calming and relaxing abilities. However, tranquil comes in a nifty roller bottle that can be carried in your purse as easily as a lip balm.
Plus, I need all the help I can get with my sassy little one — so needless to say, I just had to try it!
Fast forward to the other day… My 5-year-old was extremely grumpy and didn't want to get ready for bed.
It hit me that I hadn't tried out our new tranquil roll on just yet, so I grabbed it and decided to give it a try.
I rolled it on her neck, spine, and feet.
It's quite possible that I told her the oil takes the grumpies away, but guess what? It actually did!
After a few minutes, this girl was more relaxed, had a happier mood overall, and even fell asleep quicker than usual.
Tranquil Roll-On for the win!
Tranquil Oil Roll-On
What's in the Blend?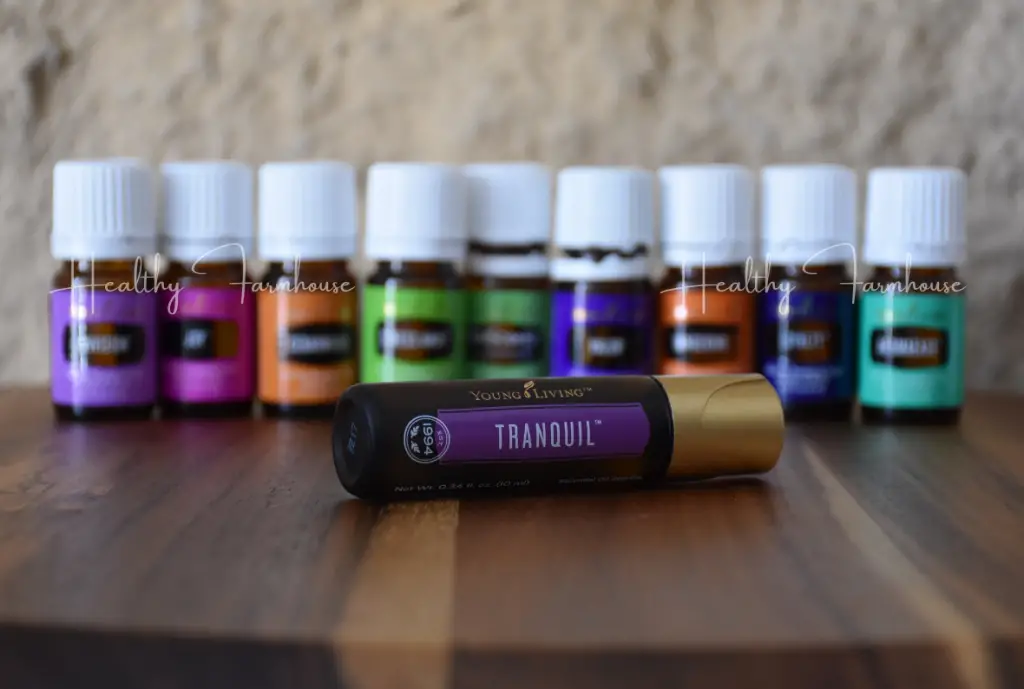 Tranquil Roll-On is a wonderful relaxing blend of lavender, cedarwood, and Roman Chamomile. It comes in a nifty roller bottle that can easily be stored for quick use. Plus, it has a calming & slightly sweet aroma.
Topical Uses:
Roll on the neck to promote relaxation after a long day
Apply on the bottoms of the feet as part of your child's bedtime routine for a soothing effect
Apply to the neck & spin to promote a calming effect during a child's daily quiet time
Other Helpful Tips
Inhale, then roll over your heart during troubling times for a centering aroma
Store your roll on in a purse, diaper bag, or your child's backpack for easy use on the go.
Love these tips? Check out some of our other essential oil highlights by visiting our essential oils category page.